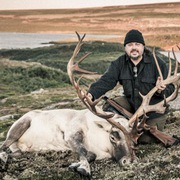 7 Day Black Bear Hunt
7 Day Black Bear Hunt at Portland Creek, Newfoundland and Labrador (NL) is a Big Game hunt that starts on June 15th until October 31st.We are hunting Bear, Black Bear and Eastern Black Bear.
Description
Available packages for both the spring or the fall season. Due to very little hunting pressure on the island, the Bear population is on the rise. Although we've had them taken almost 600 lbs, average is 300 - 400 lbs. The spring Bear Hunt can also be combined with a fabulous fishing trip! In the fall season, can also be combined with either a Moose or Woodland Caribou Hunt. Hunts can be either Baited hunts or Spot & Stalk only. If it's a challenge you're looking for, Newfoundland is the place for you!
Pricing Details
Available upon request.
Terms & Conditions
Deposit for Bear only - $300
Deposits are non-refundable but are transferable.
Breakdown
From June 15th to October 31st
Bear, Black Bear, Eastern Black Bear
Accommodate Disabled Clients?