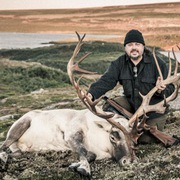 Black Bear Add On
Black Bear Add On at Portland Creek, Newfoundland and Labrador (NL) is a Big Game hunt that starts on September 14th until October 31st.Costs from 

$400

 to 

$650

.We are hunting Bear, Black Bear and Eastern Black Bear.
Description
Not one to stay at camp? Many of our clients add a Bear tag to their Moose or Caribou hunt. For those that are successful in obtaining their desired game early in the week, a Bear tag is just the answer. It gives them the opportunity to hunt another animal, for a small cost, as well as occupy themselves for the remainder of the week. Imagine, coming upon a trophy Black Bear while out hunting, and no tag!
Pricing Details
Spot & Stalk Only - $400
Baited - $650
Terms & Conditions
Additional deposit of $150 
If it's a last minute decision to purchase a Bear License, we usually purchase a few extra licenses and have available at our base for that possibility.
Breakdown
From September 14th to October 31st
Bear, Black Bear, Eastern Black Bear
Accommodate Disabled Clients?