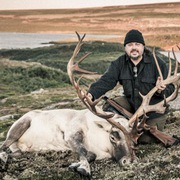 Combination Black Bear / Fishing Trip
Combination Black Bear / Fishing Trip at Portland Creek, Newfoundland and Labrador (NL) is a Big Game hunt that starts on June 15th until July 31st.0We are hunting Bear, Black Bear and Eastern Black Bear.
Description
For those that love both hunting & fishing, this is the trip for you! Enjoy the fine arts of bear hunting with the relaxing sport of fishing. Whether it's the Feisty Atlantic Salmon, the tasty Brook Trout, or the wild Article Char you're after, we've got em all! Available in both Newfoundland & Labrador packages, we have a package that's right for you. From the comfort of the remote lodge, to the pristine wilderness, you'll have memories that will last a lifetime. Enjoy the warm hospitality of the Newfoundlanders that is well known throughout the world.
Pricing Details
1:2 Guide
Deposit -$300
Terms & Conditions
Deposits are non-refundable but are transferable.
Breakdown
From June 15th to July 31st
Bear, Black Bear, Eastern Black Bear
Accommodate Disabled Clients?