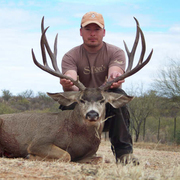 Badger Hunt
Badger Hunt at Texas (TX) is a Furbearer hunt.Costs from 

$795

.We are hunting Racoon, Badger, Raccoon and American Badger.
Description
This is one hunt where the hunter is truly tested with his skills against nature. Whether working mouth calls or electronic at any moment you could be face to face with a trophy of a life time. Texas offers a large variety of different species (bobcat, coyote, badger, fox and mountain lion). Hunts are conducted year-round.
Pricing Details
$795 for 3 days and $995 for 5 days, limit is a badger, and unlimited raccoons.
Breakdown
Racoon, Badger, Raccoon, American Badger
Accommodate Disabled Clients?