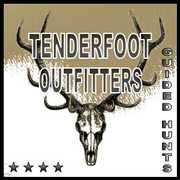 Bighorn Sheep Hunts
Bighorn Sheep Hunts at Gunnison, Colorado (CO) is a Big Game hunt on

public land

that starts on August 5th until October 3rd.Costs from 

$6000

.We are hunting Sheep, Bighorn Sheep and Rocky Mountain Bighorn Sheep.
Description
The Rocky Mountain Bighorn Sheep inhabits some of the most remote, demanding, and spectacular regions of western North America. They make their home in the highest mountain cliff faces and scrambling talus slopes, at altitudes that cause most hunters to gasp for air.
It's imperative to be in "sheep shape", but the truth is no matter how good of shape you're in, the terrain and altitude is going to kick your butt. Being in the best shape you can be will make the hunt less painful and more enjoyable.
One archery and three rifle ram tags are available through the draw in GMU #S54 and are available to Colorado residents only.
A bighorn sheep hunt is only a dream for most hunter, but for those lucky enough to draw one of these coveted tags the logistics and challenges can be overwhelming.......
Let us help you access the area and be successful on this once in a lifetime hunt.
Pricing Details
BIGHORN SHEEP HUNTS 7 Day Trip/5 Day Hunt 1 on 1 Guided Archery or Rifle - $6,000.00
GMU S54 sheep tags are available to Colorado residents only
Cost does not include tag
All inclusive - no trophy fee
Cost does not include gratuities
Terms & Conditions
Payment Information
Advance reservations are the only way to guarantee a hunt. A signed contract and deposit will hold a hunt.
We accept cash, personnel check, Money Order or Cashier's Check. Sorry, no credit cards.
Cancellation Policy
In the event the client terminates the contract the deposit is non-refundable.
In the event the client does not draw a limited license tag he may request a refund or apply the deposit to a future hunt when available.
Suggested Gratuities
Customary, but not required
Guides: 5% - 15% of hunt price
Camp Cook: $50 - $75 per guest
Wrangler: $25.00
Breakdown
From August 5th to October 3rd
Sheep, Bighorn Sheep, Rocky Mountain Bighorn Sheep
Accommodate Disabled Clients?