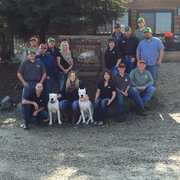 Deer, Turkey Hunts
Deer, Turkey Hunts at California (CA) is a Big Game hunt.We are hunting Deer, Mule Deer, Wild Turkey and Black-tailed Deer.
Description
We now offer over 10,000 acres of prime habitat for Trophy blacktail. We have a healthy buck to doe ratio resident herd that we manage very closely through habitat work and the number of animals taken per year. On your hunt you will see an abundance of wildlife and average 6 to 10 bucks a day. Your all inclusive 3 day hunt will include Guide, lodging, meals and field dressing ready for butcher. We do have walk-in cold storage and can provide preparations for your trophy for the taxidermist and can assist with our local taxidermy. Wild turkeys are the shining "success story" for wildlife management in California. There are two season to hunt these brilliantly colored, extremely cunning birds. At Red Bank we offer a sustainable and ever-increasing flock of turkeys. In the fall hunters may take either a tom or a hen. In the spring only gobblers with visible beards may be taken.
Pricing Details
Turkey $700.00/ ea. Deer Call For Price (3 Day including lodging and meals.)
Breakdown
Deer, Mule Deer, Wild Turkey, Black-tailed Deer
Accommodate Disabled Clients?