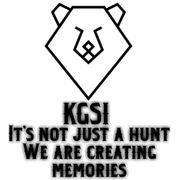 Spring Eastern Black Bear Hunting in New Brunswick
Spring Eastern Black Bear Hunting in New Brunswick at Edmundston, New Brunswick (NB) is a Big Game hunt on

public land

that starts on April 15th until June 15th.Costs from 

$1450

 to 

$2900

.We are hunting Bear, Black Bear and Eastern Black Bear.
Description
The price for a single bear hunt is 1450 USD Second Bear hunt add : 900 USD We have bow / crossbow / Riffle Active Site Price do not include the hunting licence & Food What is included -Lodging at the 3.5 Star Canada Select Camp -Traveling to and from Active Bait Site -Freezer to keep you Bear Cold -Quartering the animal if you need your animal Butchered it's 1.15$/Pound 300 $ USD Deposit is required to book your hunt.
Terms & Conditions
300.00 usd Deposit 6 days hunt
Breakdown
Jean Lesage International Airport (YQB)
From April 15th to June 15th
Bear, Black Bear, Eastern Black Bear
Accommodate Disabled Clients?
Bow, Rifle, Shotgun, Muzzleloader, Crossbow