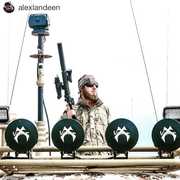 Thermal Predator Night hunts
Thermal Predator Night hunts at Lagrange, Wyoming (WY) is a Varmint Hunting hunt that starts on January 1st until January 1st.Costs from 

$1000

.We are hunting Racoon, Coyote and Raccoon.
Description
Thermal Scopes, Suppressed Rifles, E-Calls, Timed Feeders, Insulated Blinds
Pricing Details
Per Shooter cost included lodging, food and drinks. Group packages available
Terms & Conditions
%50 Deposit for booking
Breakdown
From January 1st to January 1st
Accommodate Disabled Clients?