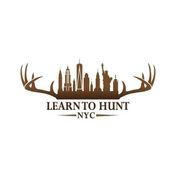 Apprentice Deer Hunt in New Jersey
Apprentice Deer Hunt in New Jersey at Union, New Jersey (NJ) is a Big Game hunt on

public land

that starts on September 12th until February 15th.Costs from 

$549

.We are hunting Deer and Whitetail Deer.
Description
This trip is a crash course in whitetail hunting for the total beginner. Never shot a bow or gun? No idea where to start or what licenses you need? We'll take you from knowing nothing to going on your first hunt, all in a day. You'll start with a shooting lesson on whatever we're using for the hunt, then we move to the woods for a lesson in scouting and deer behavior. Finally we set up and hunt one of our highly productive stands for the evening.
Pricing Details
Non-hunting guest: $100 Expect to spend $100 for butchering
Terms & Conditions
Payment Information
Hunt Packages are non-refundable
Packages booked within 30 days of the hunt must be paid fully at the time of booking
No credit cards. Cash and checks only
Cancellation Policy
No rain checks unless schedule permits
Cancelled hunts are not refunded, but a replacement may be found
Gratuities
Customary, but not required
Guides: 15-20% of the hunt price
Cook: $50 per guest
Breakdown
Newark International Airport (EWR)
From September 12th to February 15th
Accommodate Disabled Clients?
Bow, Shotgun, Muzzleloader, Crossbow