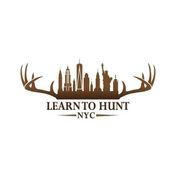 Full Day Whitetail Deer Hunting in New Jersey
Full Day Whitetail Deer Hunting in New Jersey at Union, New Jersey (NJ) is a Big Game hunt on

public land

that starts on September 12th until February 13th.Costs from 

$499

 to 

$649

.We are hunting Deer and Whitetail Deer.
Description
This is a fully guided and outfitted deer hunt in Northern NJ, including morning and evening hunts with a break midday. While we do encounter trophy size animals, this hunt is intended for beginners seeking to harvest their first deer, so the majority of what we harvest are does and yearling bucks. Emphasis is placed on teaching you how to go out and do it on your own, including scouting, tracking, blood trailing, field dressing, and butchering.
Pricing Details
Multi-day Hunting Package
Price: $499 per hunter per day Deposit: $499/hunter
Single Day Hunting Package
Price: $649 Deposit: $325
Terms & Conditions
Payment Information
Hunt Packages are non-refundable
Packages booked within 30 days of the hunt must be paid fully at the time of booking
Cancellation Policy
No rain checks unless schedule permits
Cancelled hunts are not refunded, but a replacement may be found
Gratuities
Customary, but not required
Guides: 15-20% of the hunt price
Breakdown
Newark International Airport (EWR)
From September 12th to February 13th
Accommodate Disabled Clients?
Bow, Shotgun, Muzzleloader, Crossbow